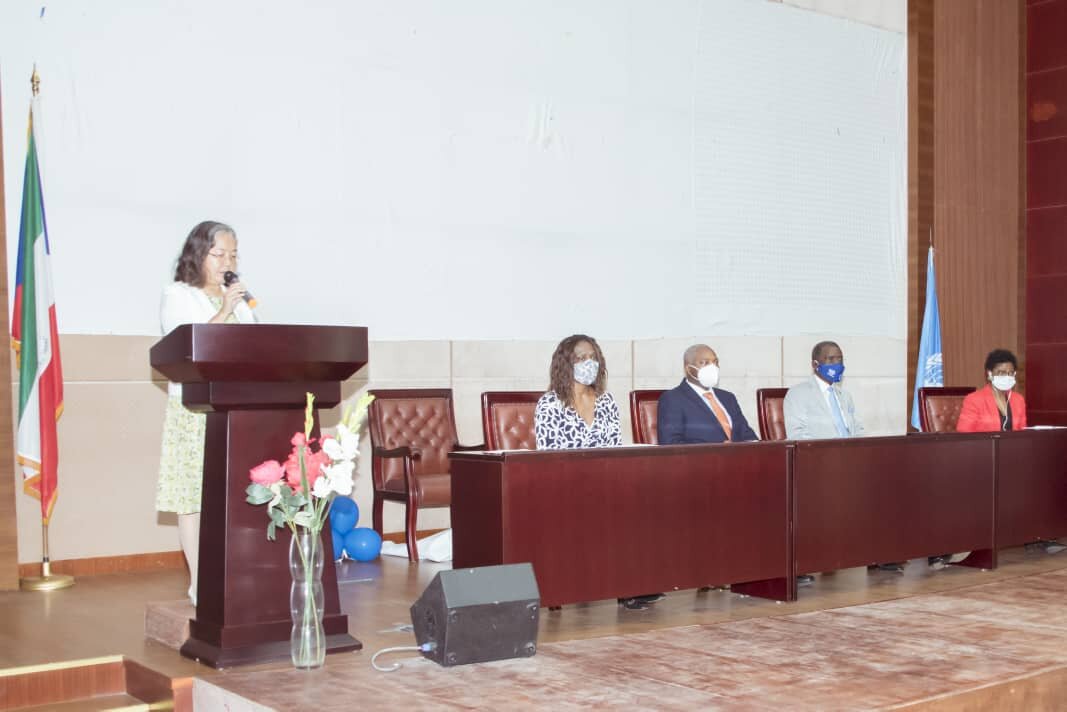 06 Sep

Equatorial Guinea bets on robots to reinforce the control of vital signs in airports and hospitals
It is an initiative of the Government of Equatorial Guinea with the support of the United Nations Development Program (UNDP)
Opening of the training course to train young entrepreneurs in the handling of pandemic robots
The spread of the new coronavirus is increasing in several countries and outbreaks are occurring that sooner or later could reach other places. For this reason, the Government of the Republic of Equatorial Guinea, with the support of the United Nations Development Program (UNDP), is committed to innovative solutions that can support the response and surveillance protocols to COVID-19 and strengthen the data collection and analysis measures.
In this case, robots, designed with highly advanced features, have been purchased that will assist doctors and nurses at designated treatment centers and at border points, such as Malabo airport.
Equatorial Guinea is the second African country, after Rwanda, to implement pandemic robots. On September 4, the training course for young entrepreneurs in the management of these robots was opened, but also to cover various areas of action such as encouraging the creation of technology companies that provide new solutions.
Anti-pandemic robots can take the temperature of 200 people in approximately one minute, monitor the correct compliance with protocols -such as wearing a mask- disinfect common areas or deliver essential items -food, medicine, etc … to patients with COVID-19.
A series of actions that help reduce contact between patients and healthcare personnel, thus protecting them from daily exposure to the disease.