07 Oct

Within the Health District Operationalization Plan, essential drugs arrive at the Baney model district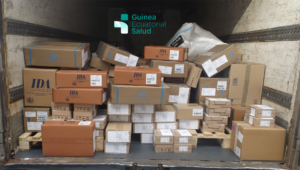 Within the Health District Operationalization Plan (PODS), on October 5, 2021, a large quantity of essential drugs and health supplies arrived at the Baney model district. These resources were mobilized by the Ministry of Mines and Hydrocarbons, through partners in the oil sector and PODS (Atlantic Methanol, Noble Energy, Gepetrol, Marathon Oil, MCDI and Sonagas), through IDA (International Development Association), an agency of the World Bank that helps developing countries to purchase quality health products at affordable prices for the population.
The arrival of these medicines and health supplies marks a key stage in the Health District Operationalization Plan and in the improvement of health services at the community level to achieve universal health coverage in Equatorial Guinea. It should be noted that the prices of these drugs will be affordable for the population and free for those under 5 years of age and people over 60, in accordance with the Gratuity Law established by the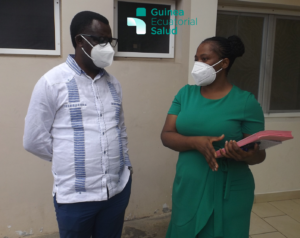 Equatorial Guinean Government.
The norms and procedures established in the PODS are aimed at transparent management of the stock of essential medicines and of income. The Baney Government Delegate will be the President of the Development Committee and the District Health Committee and coordination will be in charge of the District Health Team, a new government structure to strengthen the governance of the health system at an operational level.