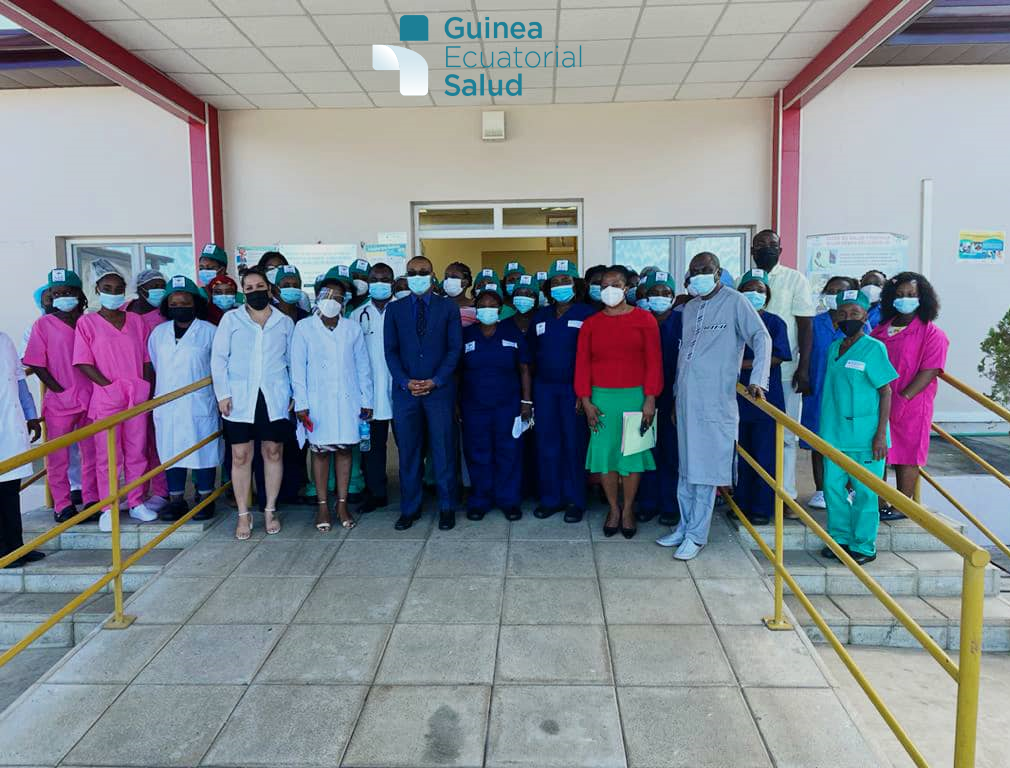 26 Oct

Visit of Deputy Minister Mitoha Ondo'o to the Baney Health District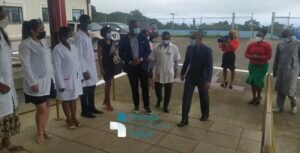 The Deputy Minister of Health and Social Welfare, Mitoha Ondo'o, visited the Baney health district today -October 26, 2021- as a model district in the National Health Development Program (PNDS). The objectives of this visit have been the delivery of the necessary clothing for the provision of services, supervision and meeting with the staff of the Baney District Hospital and a meeting with the consultancies that carry out the actions for the operationalization of the health district.
The clothing that has been delivered to the Baney health district consists of sanitary uniforms, pajamas and sheets, among others, with their identifying logo. An action that will later be extended to other health centers in the district such as Basakato, Rebola and Buena Esperanza.
Vice Minister Mitoha Ondo'o has supervised the organization of the stock of recently received medicines, as well as the control of the expiration date and the distribution plan of the same. In this sense, the Vice Minister has recommended "to advance in the distribution and prioritize the use of those drugs or supplies that are about to expire, as long as the clinical behaviors of the cases treated allow it."
In the Department of the Health Information System (SIS), the Vice Minister has reviewed the progress in the hospital's computerization and the availability of hardware and software tools to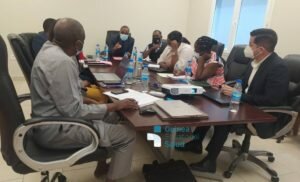 complement the proposed objectives and has offered a one-week period to conclude the pending actions . Mitoha Ondo'o has also been interested in the health status of hospitalized patients, the hygiene of the toilets, the organization of the hospital and the quality of care provided. The Vice Minister has taken advantage of this visit to meet with the consultancies responsible for the operationalization of the sanitary district.
In the meeting with the District Hospital staff, the Vice Minister of Health and Social Welfare congratulated the entire team for the work and the good results. Mitoha Ondo'o welcomed the newcomers and stressed that "motivation, dedication, professionalism and discipline must characterize healthcare personnel in this new model of action."