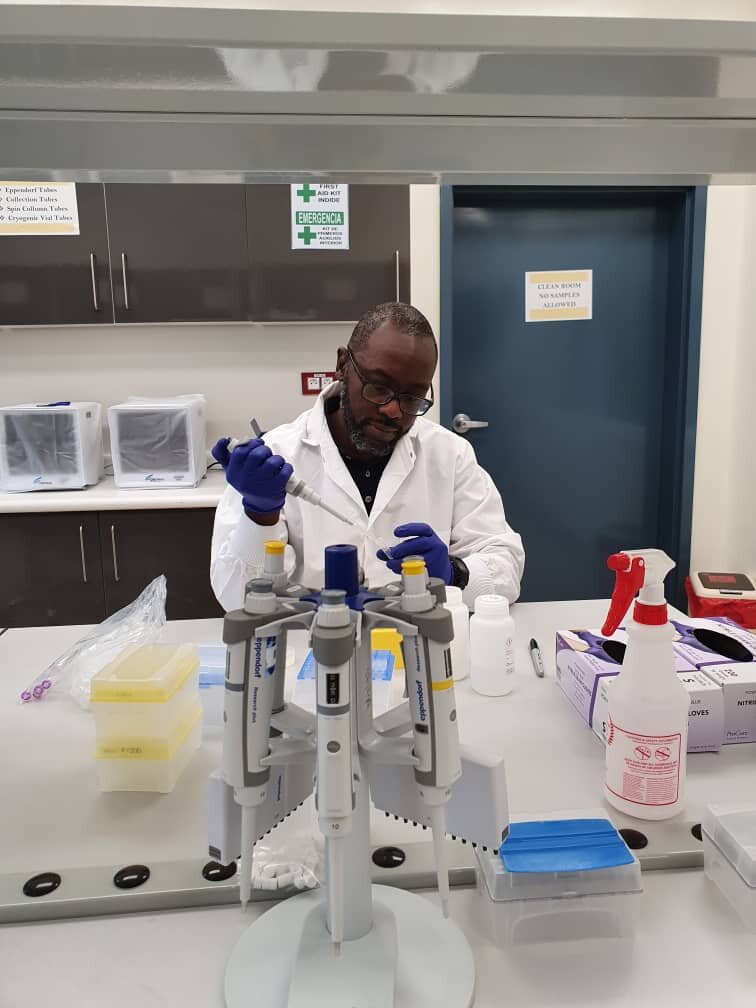 04 Jan

New research article involving young researchers from the Baney Laboratory

The scientific journal "Frontiers in Public Health" has published a research article that "genomic surveillance allows the identification of co-infections with multiple SARS-CoV-2 lineages in Equatorial Guinea". Specifically, it deals with the identification of the first case of coinfection in the world between the Delta variant (India) and the Beta (South Africa), thanks to the genetic surveillance and sequencing program established in our country.

To carry out this research work, data collected in Equatorial Guinea, until the middle of last November 2021, have been used and the young researchers from the Baney Research Laboratory have participated. It should be noted that the article proposes an innovative surveillance and sequencing methodology, more adaptable to countries with limited resources such as those in development.

With this publication, there are already 4 research articles on COVID19, published in prestigious journals worldwide, in which data collected in our country have been used and in which the Baney Research Laboratory team has participated. "These publications are a recognition of the tireless work of the Technical and Political Committee of Equatorial Guinea and, especially, of our young laboratory -with the support of the Swiss Institute of Tropical Medicine and Hygiene- which is positioning itself as a leading research center in our sub region ", declared the Vice Minister of Health and Social Welfare, Mitoha Ondo'o.