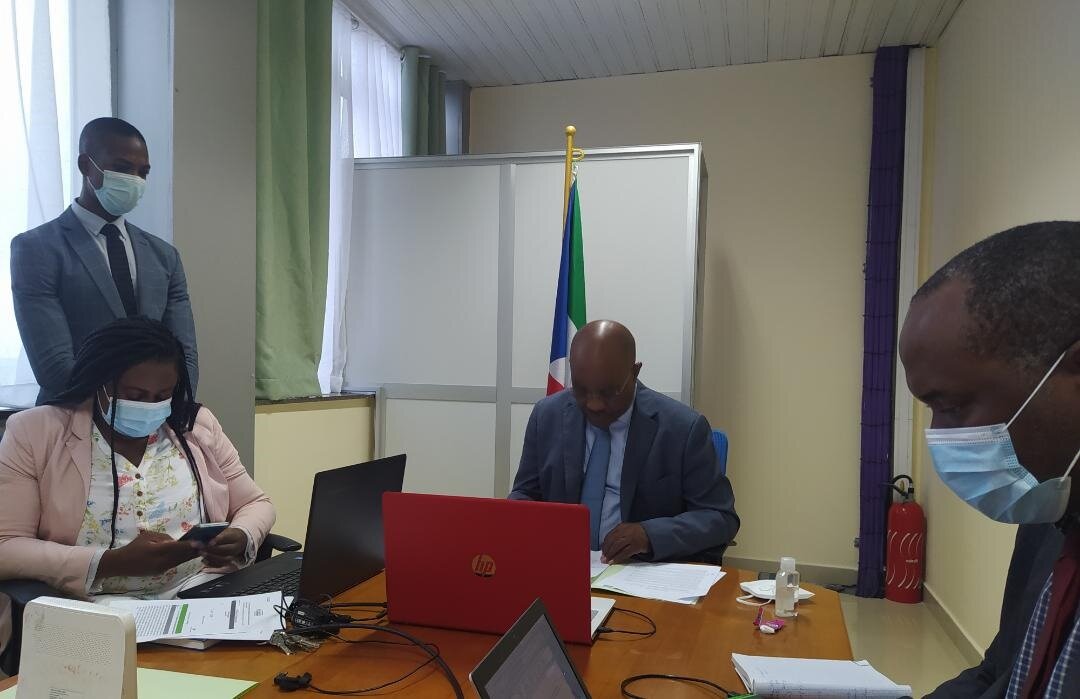 15 Jul

India and Equatorial Guinea strengthen their collaboration in the health sector

Within the framework of the 16th IIC-EXIM Bank Conclave on the India-Africa project association, the Minister of Health and Social Welfare, Diosdado Vicente Nsue Milang, highlighted that "the global economic readjustments derived from the Covid-19 pandemic they could open up new frontiers to forge bilateral partnerships that will not only benefit millions of people in both regions, but will also bring greater stability to the global economy. "

During the plenary session, it was pointed out that the unblocking of the banking and financial sector of India and the acceleration of the inflows of direct foreign investment (since 1990), as well as the contribution of the private sector in the Asian country will be essential for the countries Africans. Regarding the health sector, Minister Diosdado has remarked that "India has provided a large quantity of antiretrovirals at affordable prices to fight the HIV / AIDS epidemic and save lives in many countries in Africa. It is also supplying a significant quantity of vaccines under the Maitri Vaccine initiative ".

India-Equatorial Guinea Partnership

In the specific case of the partnership between India and Equatorial Guinea, the efforts of the Ministry of Health and Social Welfare (MINSABS) will be supported to strengthen Equatorial Guinean public health systems to achieve Universal Health Coverage. The Minister listed some of the established objectives, which are "available, well-equipped, maintained and equitably distributed health infrastructures; essential drugs at an affordable cost for the population; the implementation of a supervision, monitoring and control and evaluation system focused on accountability; the development of a health information system and the operationalization of the Health District (based on Primary Health Care) as a new management model of the National Health System ".

On the other hand, Minister Nsue Milang pointed out that "Equatorial Guinea, due to its geographical position, has enormous commercial advantages for the installation of a pharmaceutical industry in the country." "It is also worth highlighting the important reservoir of medicinal plants, highly sought after worldwide, that we have so that we could house the first factory of organic medical products as a therapeutic alternative to treat various chronic diseases," added the Minister of Health and Social Welfare.