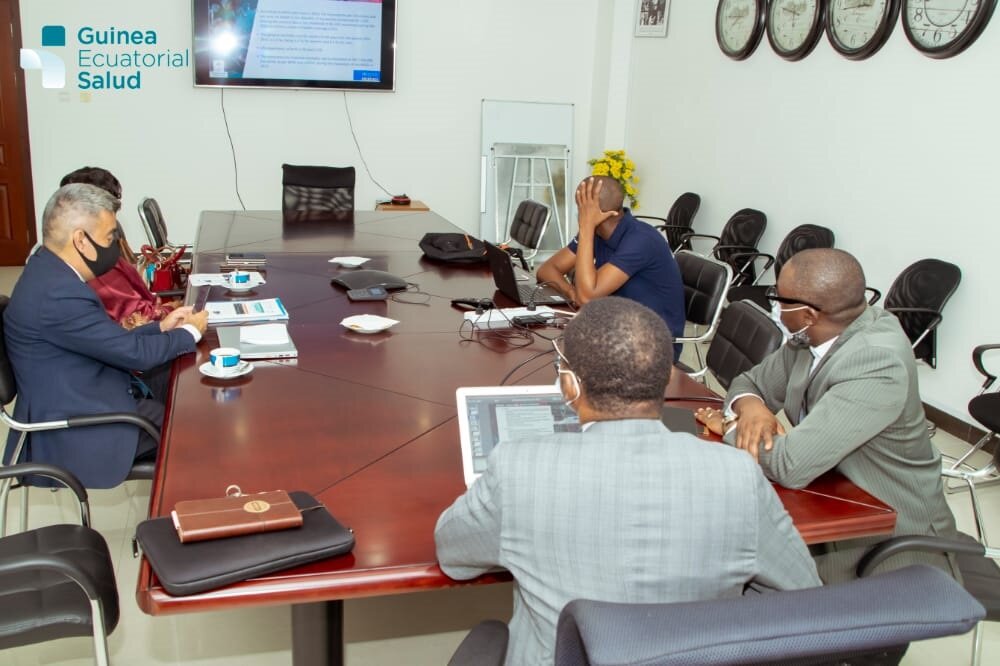 19 Nov

Equatorial Guinea participates in the "Country Voice" initiative of the WHO Regional Office for Africa
Equatorial Guinea participates, for the first time, in the weekly initiative called "Country Voice" organized by the Regional Office of the World Health Organization (WHO) for Africa in which each country presents its experience in preparing, monitoring and responding to COVID-19.
"Our participation in this Initiative has been an update of the strategy at the national level and the achievements, as well as an important opportunity to share our experience at the global level", declared the Deputy Minister of Health and Social Welfare, Mitoha Ondo'o Ayekaba .
It should be noted that the downward trend of the COVID-19 infection curve in our country, with categorical control elements, is due to the adequate global management of the pandemic, in which the Government of the Republic of Equatorial Guinea played a decisive role in the conduct and management of the pandemic. The WHO Regional Office has praised the mass testing strategy of our country with an analytical capacity ratio of more than 535 tests per 10,000 inhabitants, one of the highest rates in the world, as well as congratulating Equatorial Guinea for border control strategy and case tracking.
To keep these figures at a low level, MINSABS authorities and the Technical Committee are intensifying prevention measures by strengthening adequate health education, preparing a mobilization, awareness-raising and strict surveillance plan with a view to reinforcing the prevention strategy. during the next period of holidays and popular festivals, with a vision of the future that represents a challenge for public health and for the country's authorities.
"Since June we have received praise from the WHO Regional Office for Africa for the high level of transparency and quality of the epidemiological data reported. We are a guide for other countries in the region on the type and process to follow to report epidemiological information "added the Deputy Minister of Health and Social Welfare.
We recall that, as of November 17, 2020, 68,609 PCR tests have been performed, including 65,987 confirmation tests and 5,121 confirmed positive COVID-19 tests. The cumulative positivity rate is 7.8. This rate is 1.6 in the last 7 days. The 5,121 confirmed cases were followed up in isolated hotels, homes or hospitals; of these, 4,975 were cured and 85 died (case fatality rate 1.66). There are 34 active cases. A total of 363 health workers have been assigned, 5 of whom have died.