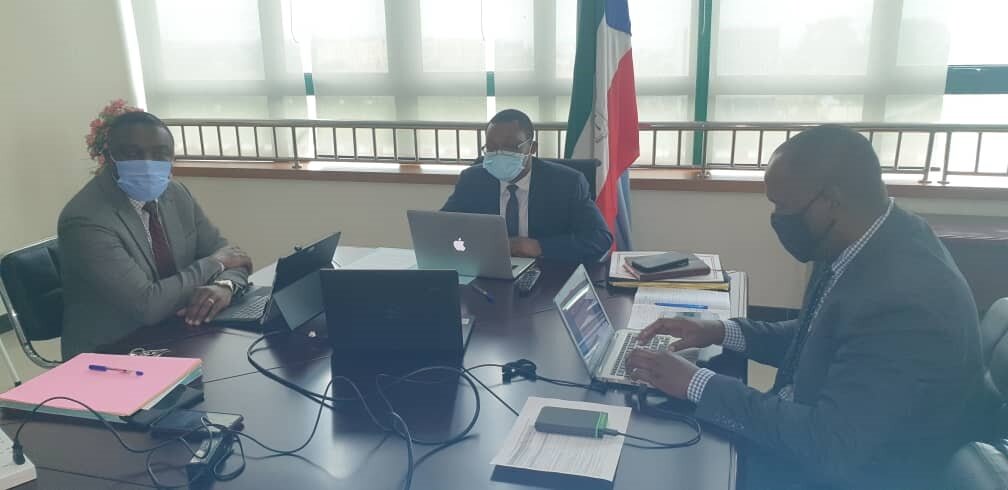 11 Nov

Equatorial Guinea participates in the 73rd WHO World Health Assembly
Equatorial Guinea participates in the 73rd World Health Assembly, a decision-making body of the World Health Organization (WHO), which is being held in virtual format for the first time due to the global pandemic of COVID-19.
Regarding the appointment of representatives to the WHO Pensions Committee – in which Equatorial Guinea represented the member countries of the African region – the Deputy Minister of Health and Social Welfare, Mitoha Ondo'o Ayekaba, declared that "on behalf of of the 47 Member States of the WHO African Region congratulate and support the election of Dr. Arthur Williams, from the Delegation of Sierra Leone, as a member of the Committee until 2022 ".
From November 9 to 14, 2020, other topics of interest will be addressed such as the strengthening of immunization efforts, worldwide, the prevention and control of cervical Cancer, the promotion of research and innovation against Tuberculosis, as well as as, the goal of achieving integrated and person-centered eye care.
During the Assembly, WHO Member States will also discuss measures to enhance food safety, the Global Strategy and Plan of Action on Public Health, innovation and intellectual property, influenza preparedness, as well as the proposal for a Decade of Healthy Aging (2020-2030).
The Vice Minister of Health and Social Welfare was assisted by the Incident Manager for COVID-19 of the WHO in Equatorial Guinea, Alain Poy, and by the Director General of Public Health, Dr. Florentino Abaga Ondo Ndoho.