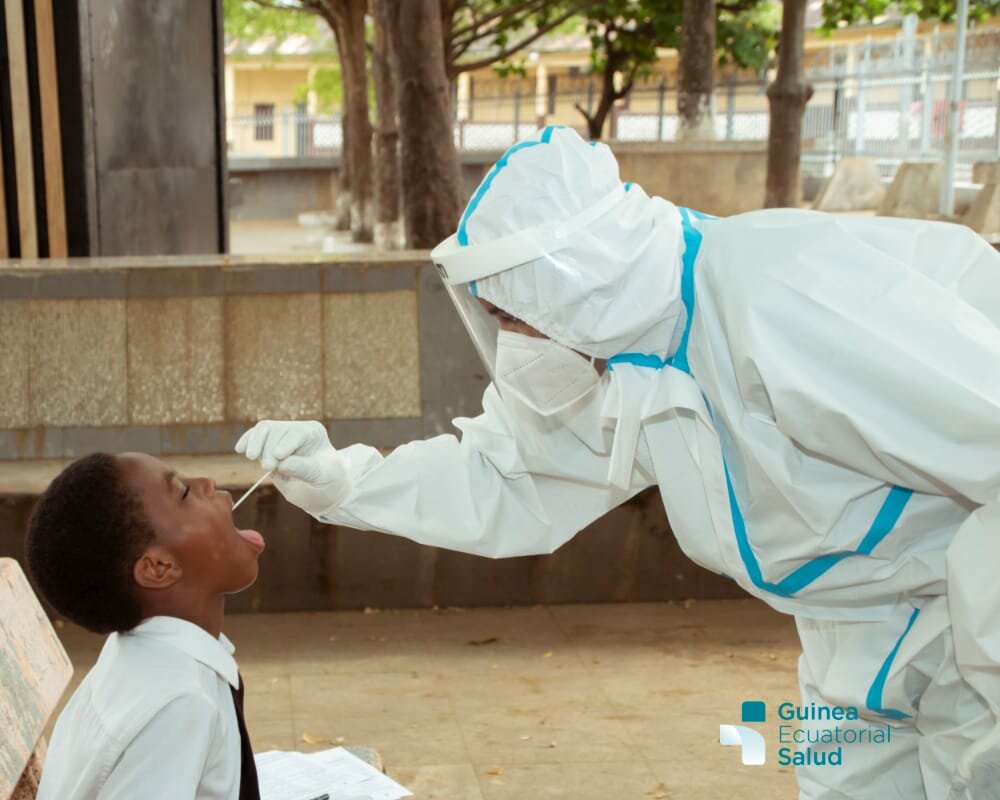 08 Mar

Equatorial Guinea exceeds 100,000 COVID-19 diagnostic samples processed
"Reaching 101,517 processed samples is proof that our country has a laboratory that operates at the highest level,"
The latest data from the MINSABS (https://guineasalud.org/estadisticas/), as of March 6, show that the 100,000 COVID-19 diagnostic samples processed in Equatorial Guinea have been exceeded. The Baney Research Laboratory becomes a key piece in containing the pandemic in our country.
"Reaching 101,517 processed samples is proof that our country has a laboratory that operates at the highest level," declared the Deputy Minister of Health and Social Welfare, Mitoha Ondo'o Ayekaba.
We recall that the Baney Research Laboratory received the certification of quality control in the detection of COVID-19 by the World Health Organization (WHO).