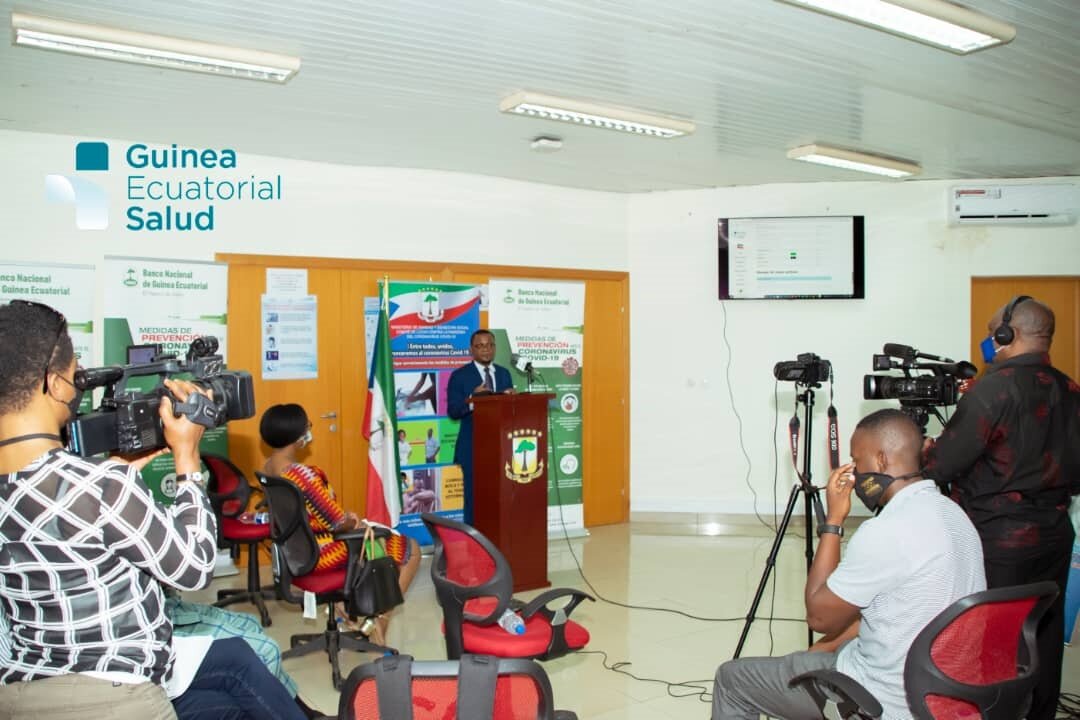 06 Nov

The National Technical Committee for Surveillance and Response to COVID-19 reports on the epidemiological situation from October 1 to November 3 in Equatorial Guinea
Under the leadership of MINSABS and with the support of WHO
The National Technical Committee for Surveillance and Response to COVID-19 in Equatorial Guinea, under the direction of the Ministry of Health and Social Welfare (MINSABS) and with the support of the World Health Organization (WHO), organized last Friday 6 In November 2020, a press conference (the seventh during the pandemic) to present updated epidemiological data on the evolution of COVID-19 in the country, corresponding to the period between October 1 and November 3 2020.
As of November 3, 2020, 66,600 PCR tests have been performed (63,986 excluding control and discharge tests) of which 5,092 have been confirmed positive for COVID-19, with a cumulative positivity rate of 8.0. This rate was set at 0.7 in the last 7 days. Of the 5,092 confirmed cases, 4,968 have recovered and 85 have died (case fatality rate 1.67 lower than the average for the Africa region). There are currently 25 active isolated cases. A total of 363 toilets have been infected and 5 have died.
To keep these numbers low, the MINSABS authorities and the Technical Committee are stepping up preparedness measures through anticipation strategies and enhanced planning. Thus, the National Health Development Plan (PNDS) has seen its budget revised upwards. As stated by the Minister of Health and Social Welfare, Diosdado NSUE MILAN, "we are working to strengthen the programmatic and managerial capacities of the national health system in order to achieve the objective of the Head of State of health for all ".
As regards the preparation of Covid-19 more directly, the objective is to mobilize the population again to continue, more than ever, to integrate respect for barrier measures into their daily tasks. In other words, that the people of Equatorial Guinea learn, as much as possible, to live with the virus which is still present in society. Consequently, the proximity of the holidays and the end-of-year celebrations represents a public health challenge for which the country's authorities are preparing.
"We insist on the need for the population to be aware, because this is a pandemic, although we have very low levels of transmission, at any time there can be epidemics. The government is doing everything possible to provide all the necessary equipment, but the involvement of the population is necessary, "said Deputy Minister of Health and Welfare Mitoha Ondo'o Ayekaba.
The MINSABS authorities took advantage of the event to recognize the contribution of various technical and financial partners, including the United Nations in general and the World Health Organization in particular, for their contribution and support in the fight against COVID. -19 and other diseases in our country.
See the epidemiological report here