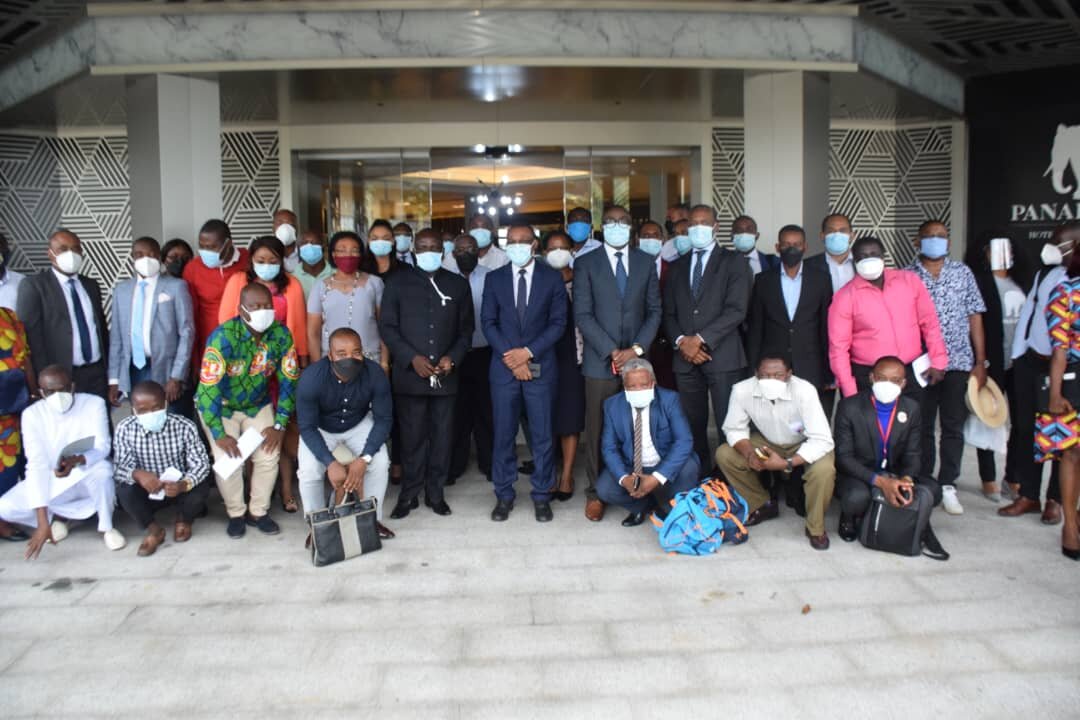 19 Oct

Successful closure of the Technical Budgeting Meeting of the National Health Development Plan in Bata
"It has been 6 days of intense work to boost the programmatic and management capacity of the National Health System and achieve the goal of the Head of the Nation, which is health for all"
declared the Deputy Minister of Health and Social Welfare, Mitoha Ondo'o Ayekaba, during the closing of the PNDS Technical Budgeting Meeting and preparation of the Strategic Plan for the Health District that was held in Bata.
Reports have been prepared on different aspects such as the logistics management of medicines, one of the pillars that must be strengthened to guarantee the availability and quality of health services at all levels. During these sessions, the financing in health and the effective implementation of the annual work plans and the services available in the Health District were also analyzed.
"The Government of the Republic of Equatorial Guinea has as its main goal an adequate state of health and well-being and this is reflected in the National Plan for Economic and Social Development Equatorial Guinea to Horizon 2020, in the Equatorial Guinea 2035 Agenda and in the 2063 Agenda of the African Union "explained the Vice Minister of Health and Social Welfare.
The PNDS
"The PNDS is a tool that will allow us to better manage our health policy and help to better channel efforts for an increasingly optimal and efficient health care for the Equatorial Guinean population," recalled Vice Minister Mitoha Ondo'o Ayekaba. It is one of the great challenges of the National Health System to strengthen health strategies, improve health indicators and guarantee sustainable health development in accordance with the recommendations of the United Nations at the last summit on sustainable development.
The National Health Development Plan, which guides the programmatic framework of the National Health System, contemplates four priority programs that are equitable access of the population to quality health services, Health Security, emergencies and catastrophes, Health Promotion and Strengthening the Leadership and Governance of the Health System.