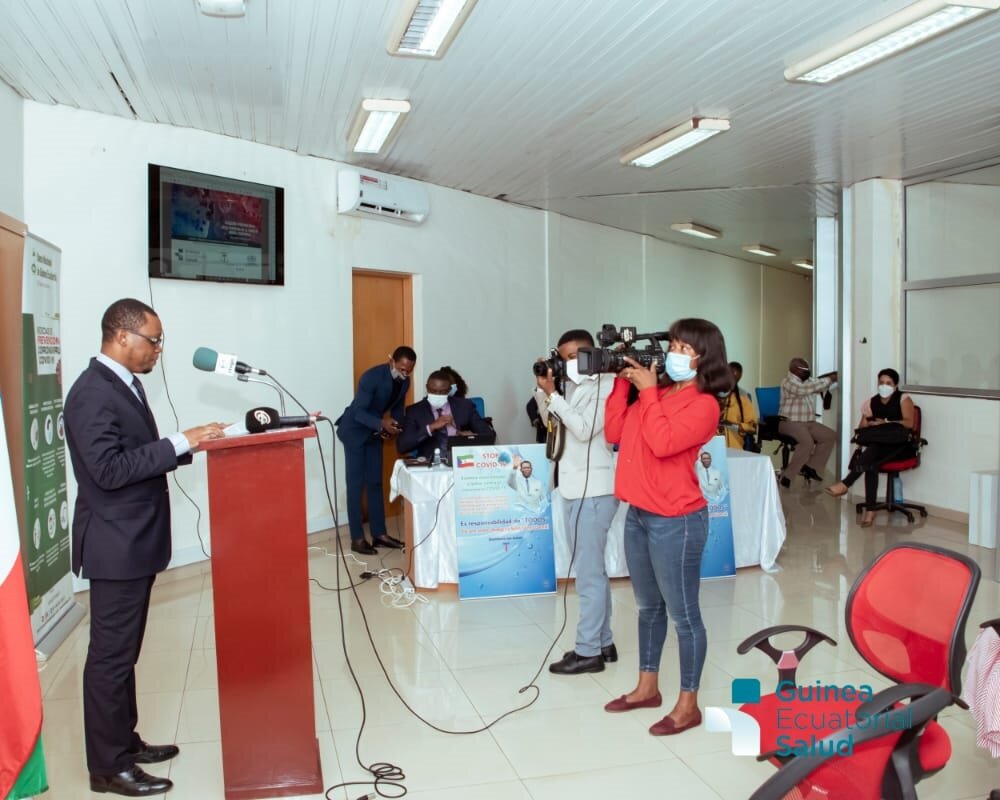 04 Feb

The National Technical Committee for Surveillance and Response to COVID-19 reports on the epidemiological situation from January 16 to 30 in Equatorial Guinea

Under the direction of MINSABS and with the support of WHO

The National Technical Committee for Surveillance and Response to COVID-19 in Equatorial Guinea, under the direction of the Ministry of Health and Social Welfare (MINSABS) and with the support of the World Health Organization (WHO), organized last Wednesday 3 In February 2021, a press conference (the fourteenth during the pandemic) to present updated epidemiological data on the evolution of COVID-19 in the country, corresponding to the period between January 16 and 30, 2021.

As of January 30, 2021, 87,867 PCR tests have been performed, of which 85,003 were confirmatory tests with 5,534 Covid-19 confirmed positives. The cumulative positivity rate is 6.5. This rate is 3.5 in the last 7 days. The 5,534 confirmed cases were subject to isolated follow-up in hotels, homes or hospitals; among them, 5,300 were cured and 86 died (case fatality rate 1.55). There are 138 active cases. A total of 371 health workers have been infected, 5 of whom have died.

In recent weeks there has been a notable increase in confirmed cases and, consequently, in the rate of positivity. However, this reality is not fully understood by the population and negligent and irresponsible behavior continues to be observed at both individual and institutional levels.

"There are many challenges facing the world, Equatorial Guinea and, of course, the health system, but overcoming it is not only a matter of State but it is also the responsibility of each one of us," declared the Vice Minister of Health and Social Welfare , Mitoha Ondo'o Ayekaba.

The Vice President of the Republic and President of the Political Committee, H.E. Teodoro NGUEMA OBIANG MANGUE, announced the arrival in Equatorial Guinea of ​​the anticovid vaccine. For this reason, during the press conference, it was reported that the Technical Committee has prepared the Vaccination Plan for its correct implementation and that all details will be shared shortly.