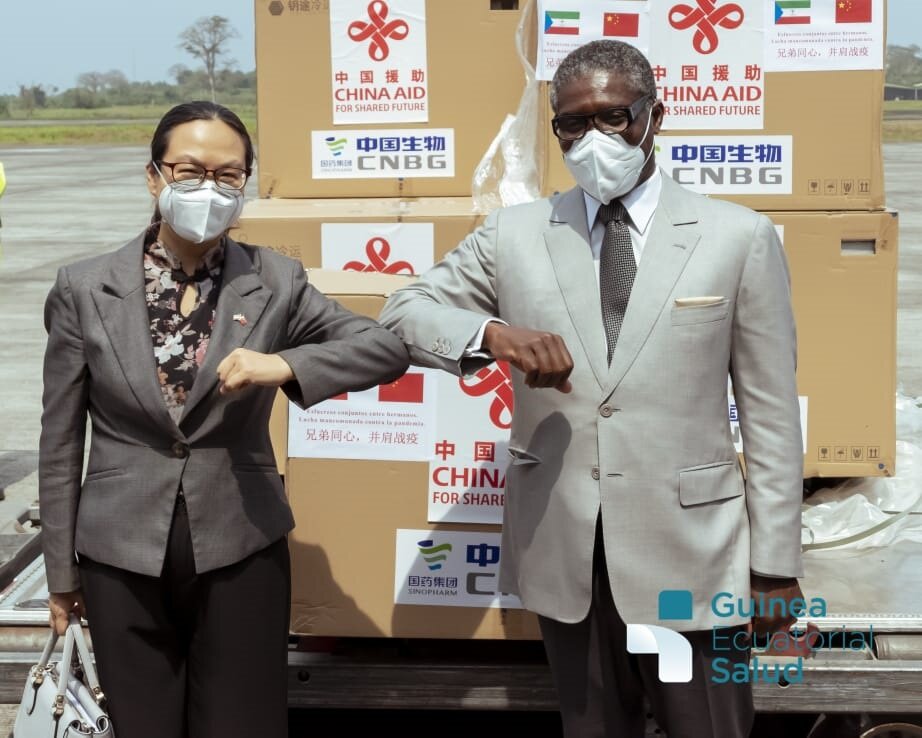 10 Feb

The first phase of vaccination plans to cover about 45,000 people from priority groups
Equatorial Guinea received a donation of the vaccine against COVID-19, developed by the pharmaceutical company Sinopharm, from the People's Republic of China.
These doses will cover the first phase of the National Vaccination Plan that will analyze vaccinating 4% of the target population, about 45,000 people from priority groups. Specifically, the direct clinical care staff for patients, people at high risk of mortality from COVID-19, and staff working at the country's entrances in contact with travelers will be vaccinated.
The Sinopharm vaccine is effective against the South African variant and is approved in China for general public use and is also used in other countries, including the United Arab Emirates. One of the great advantages of this vaccine is that it does not require freezing for storage and transport, which would make it easier for it to reach all corners of our country.
In addition to workers in health care centers and students of health sciences in practice and security and public order personnel located at points of entry into the country, in the first phase of introduction of the vaccine, people with high risk of serious illness or comorbidities. That is, patients with high blood pressure, diabetes, obstructive pulmonary diseases, kidney failure or obesity and people with a high level of exposure or who work in front of the public