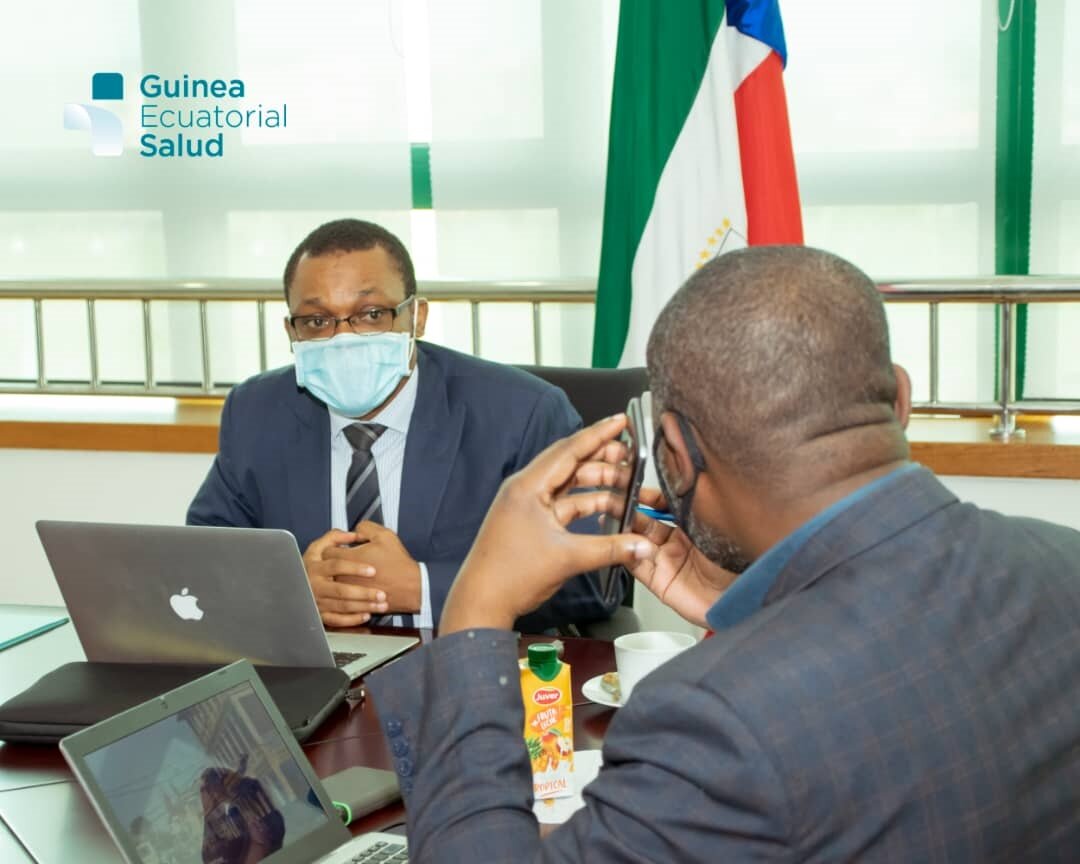 14 Nov

Final resolutions of the 73rd WHO World Health Assembly
The Member States of the World Health Organization (WHO) -among which is Equatorial Guinea- close the 73rd World Health Assembly by passing different resolutions whose main objective is to promote global public health.
Specifically, it has addressed the strengthening of global efforts for immunization, prevention and control of cervical cancer, a global research and innovation strategy against tuberculosis, promoting greater eye care – to avoid blindness and visual impairment preventable-.
Steps have also been taken to strengthen food safety, a global strategy and plan of action on public health, innovation and intellectual property, the "Decade of Healthy Aging" and flu preparedness.
2030 Immunization Agenda
The strategic proposal of the 2030 Immunization Agenda envisions a world in which everyone, everywhere and at all ages, benefits from vaccines to improve health and well-being. The strategy, through broad partnerships and driven by data, is based on the principle that immunization is an investment in a healthier, safer and more prosperous future world.
Currently, there are vaccines available to prevent more than twenty diseases, that is, immunization prevents more than 3 million deaths a year from diseases such as diphtheria, tetanus, whooping cough, influenza and measles. Yet there are too many people around the world – nearly 20 million children a year – who do not have sufficient access to vaccines.
The prevention and control of cervical cancer is a public health problem
The WHO global strategy to accelerate the elimination of cervical cancer, as a public health problem, establishes objectives and targets for the period from 2020 to 2030. And it focuses on three main pillars: prevention through vaccination against the human papilloma virus; the detection and treatment of precancerous lesions and the treatment of invasive cervical cancer, as well as access to palliative care.
WHO predicts that to eliminate cervical cancer, all countries must achieve (and maintain) an incidence of less than 4 cases per 100,000 women per year. To this end, it urges countries to reach the 90-70-90 goals by 2030: vaccinating a total of 90% of girls at 15 years of age; detection in 70% of the cases by means of a high precision test and administration of the treatment to 90% of the women who have been diagnosed with cervical cancer. In this way, the WHO estimates a reduction of 10% in the median incidence rate of cervical cancer.
Currently, cervical cancer is the fourth most common cancer in women, globally, killing more than 300,000. Equatorial Guinea has a Plan against Cervical Cancer, in collaboration with Noble Energy, which is saving many lives.
Research and innovation against tuberculosis
The Global Strategy on Tuberculosis Research and Innovation seeks to create an environment conducive to research and innovation; increase economic investment in this area; promoting and improving approaches to data exchange, as well as promoting equitable access to the benefits of research and innovation.
To this end, the resolution calls on the scientific community, international partners and other interested parties to carry out research and innovation aligned with the needs of the countries most affected by tuberculosis, strengthen public-private partnerships and facilitate knowledge sharing. Furthermore, WHO is encouraged to provide technical and strategic support to Member States for the implementation of this strategy.
Integrated and person-centered eye care
The first WHO report on vision (published in 2019) predicts a considerable increase in the number of people with eye conditions and visual impairment in the coming years. To promote access to services and reduce inequalities, greater involvement of individuals and communities is called for by raising awareness about the importance of early detection of eye conditions and simplifying access to care for populations. underserved.
It is also resolved to strengthen ophthalmic care in primary health care so that people can access services closest to their homes and improve the coordination of ophthalmic care services with other health services and with other sectors, such as education. and work. The final recommendation is to integrate ophthalmic care in national strategic health plans and in universal health coverage plans.
Measures to enhance food safety
A new resolution urges Member States to promote sustainability and the availability of safe, sufficient and nutritious food for the entire population, recognizing threats such as antimicrobial resistance and climate change. Member States are encouraged to invest in national food safety systems and innovative technologies and strategies and to share timely data and evidence on foodborne disease hazards and outbreaks through the International Network of Foodborne Authorities. Food Safety (INFOSAN).
It is estimated that each year around 600 million people – almost 1 in 10 inhabitants – fall ill from eating contaminated food, causing 420,000 deaths.
Global Strategy and Plan of Action on Public Health, Innovation and Intellectual Property
The global strategy and plan of action on public health, innovation and intellectual property urges Member States to strengthen the implementation of the review table on the promotion and monitoring of transparency in drug prices and measures to prevent the shortage of supplies.
"Decade of Healthy Aging"
Populations around the world are aging at a much faster rate than in previous eras, and this demographic transition will affect almost every aspect of society. The population over 60 years old already numbers 1 billion people, most of whom live in low- and middle-income countries and do not have access even to the basic resources necessary for a decent life.
The "Decade of Healthy Aging" wants to be an opportunity to bring together governments, civil society, international organizations, academic institutions, the media and the private sector to carry out, for ten years, concerted, catalytic and collaborative measures to improve the life of older people, their families and the communities in which they live.
Preparing for the flu
Member States requested the Secretariat to continue supporting the WHO Global Influenza Strategy (2019-2030) and promoting synergies with the International Health Regulations (2005), the implementation of national influenza preparedness and response plans and with immunization programs.