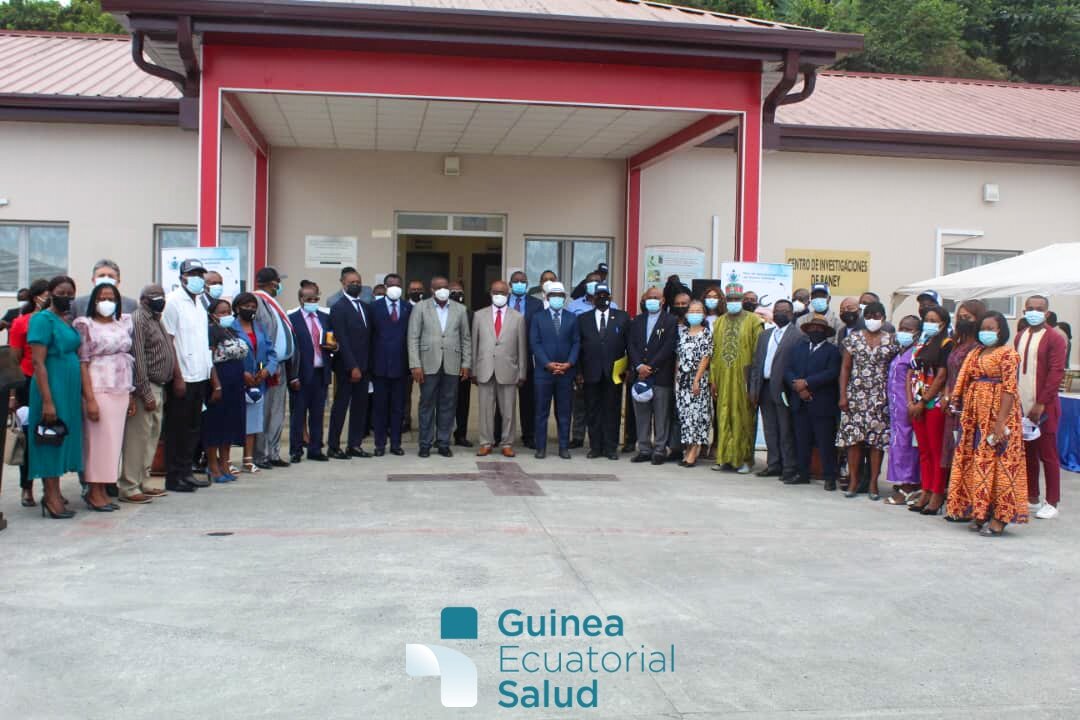 04 Mar

Official launch of the operational phase of the Baney Sanitary District
Within the framework of the official launch of the operational phase of the Baney Health District, the Minister of Health and Social Welfare, Diosdado Vicente Nsue Milang, declared today (March 3, 2022) that "this health district is a model of management of the National Health System at the operational level focused on Primary Health Care under the coordination and supervision of a Chief Physician of the Health District monitored by the Government Delegate on behalf of and on behalf of the community benefiting from the services".
The Baney Health District consists of 4 health zones with a total of 5 health centers, of which 3 are functional; 6 health posts pending rehabilitation and a district hospital as a reference unit for the second level of service provision.
The objective of the Ministry of Health and Social Welfare (MINSABS) is to learn from the Baney experience to extend the model to other health districts throughout the national territory, with the aim of increasing the availability and use of quality health services. to the entire population.
Minister Nsue Milang highlighted that it is "an occasion to mark the firm commitment of MINSABS to improve the supply of quality, geographically accessible and economically affordable health services to the entire population of the Baney Health District".
and recalled that the Baney Health District and the operationalization of the health district is part of the execution of the National Health Development Plan (PNDS) of the Government of Equatorial Guinea, "in order to guarantee universal health coverage for the entire population before 2030".
Vice Minister Mitoha Ondo'o Ayekaba explained that this strategic document is focused on the "seven pillars of the Health System, which are leadership and governance in health, the development
of human resources in health, health infrastructure, equipment and maintenance, medicines and other health products, financing of the health of the population, a Health Information System and the provision of quality services".
Nsue Milang added that "making these services available to the population of Baney with a significant quantity of quality essential medicines puts an end to the frequent outage of the stock of medical devices", while improving the financial accessibility of the population to health services and promotes the culture of product consumption management in service delivery centers, as well as income management control.