02 Feb

MINSABS approves the Plan for the introduction of the booster dose of the COVID-19 vaccine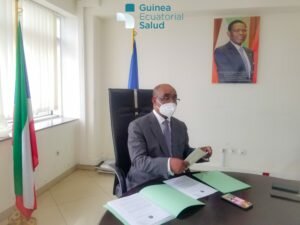 The Ministry of Health and Social Welfare (MINSABS) approves the Plan for the introduction of the booster dose of the vaccine against Covid-19 in Equatorial Guinea. At the moment, the country is registering the fourth wave of infections with a positivity rate of 5.8% and the vaccine has proven its effectiveness both as a control tool and for reducing the lethality of the disease.
As a result of different work sessions, MINSABS agrees on the need to introduce a booster dose of vaccination to reduce infections and deaths and in accordance with the strategies that are being carried out in other countries and the recommendations of the WHO. Clinical trial data show that a booster dose increases the immune response of those vaccinated.
The objective of the Ministry is to ensure booster vaccination for the vaccinated population of Equatorial Guinea. The campaign would be in 3 stages, giving priority to vulnerable groups.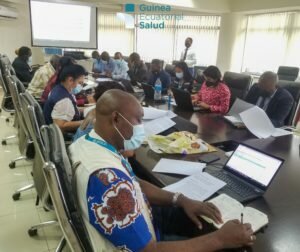 Stage 1: Health care facility workers, security and law enforcement personnel, people at high risk of serious illness or death, and older adults.
Stage 2: teachers and public service personnel (banks, markets, restaurants, etc.)
Stage 3: the rest of the adult population (over 18 years of age).
Since the start of the Vaccination Campaign against COVID 19 in our country (February 2021), a total of 455,655 doses have been administered. Of these, 251,474 correspond to the first dose (40% of a target population of 630,862 people) and 204,181 to the second dose (32% of the target population). Currently, a total of 295,800 doses are available (176,000 doses in the continental region and 119,800 doses in the insular region).