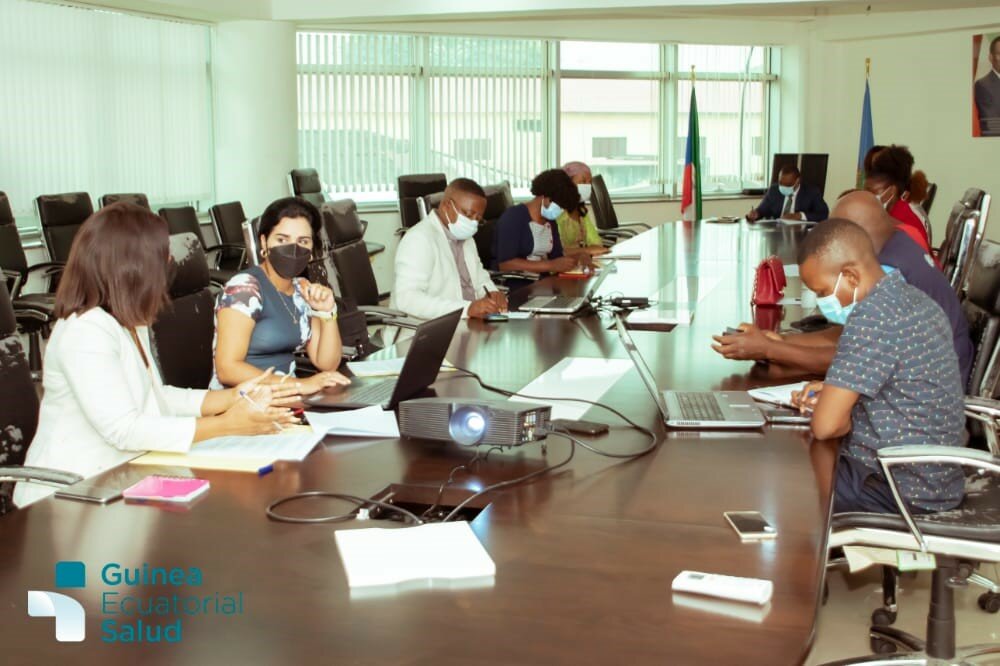 23 Feb

Joint communication campaign to make the population aware of the importance of getting vaccinated against COVID-19
The Ministry of Information, Press and Radio, the Press and Image Office of the Vice Presidency of the Republic -as press officer of the President of the Political Committee to fight the Coronavirus in Equatorial Guinea- and the MINSABS, join in a campaign of joint communication to sensitize the population to adopt healthy behaviors and make them aware of the importance of getting vaccinated against COVID-19. The objective of the campaign is to offer the population clear, timely information from reliable sources and avoid creating hoaxes.
Stopping the spread of COVID-19 is a priority for the Government of the Republic of Equatorial Guinea. For this reason, a series of preventive measures have been established such as the prohibition of free movement, the reduction of capacity to avoid crowds, the mandatory use of a mask and the administration of the anticovid vaccine, among others. The communication strategy foresees the creation of a multidisciplinary team made up of doctors, communicators, psychologists, experts and mobilizers who will explain what the vaccination process consists of, what is its importance and what benefits it brings to individual and collective health.
The communication actions will consist of the distribution of informative materials with the slogan: "I am vaccinated against COVID-19 (GE)" and of community interventions by the mobilizers of the National Health System, the MCDI and the IEC, in vernacular languages ​​and reaching most of the population, throughout the national territory (except in Annobón, where no positive case has been detected).
In addition, the broadcasting of the messages is planned on television, radio and press channels, through reports and information pills, as well as press conferences and in-depth interviews with all the actors involved in the vaccination process.