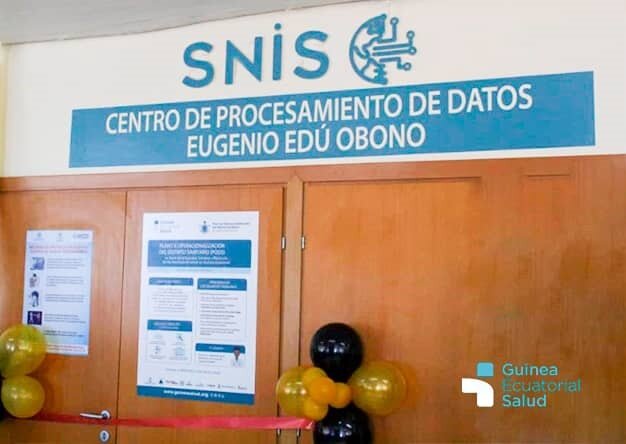 24 Jun

Inauguration of the Office of the National Health Information System (SNIS)
The Vice Minister of Health and Social Welfare, Mitoha Ondo'o Ayekaba, inaugurated on June 24, 2021, the office of the National Health Information System (SNIS), the Eugenio Edú Obono Data Processing Center.
This center aims to use the data to ensure efficient management and sustainable information in the health sector, always accessible and available for use at both an operational and strategic level.
"With this new office of the SNIS we want to keep the population informed on their state of health and on the availability of health services in the entire national territory ", explained the Vice Minister of Health and Welfare Social.
This office is part of the actions foreseen in the Strategic Plan of Strengthening the National Health Information System together with the training and incorporation of 33 statistical assistants in the Public Administration, the elaboration and production of the "Manual of Basic Indicators of the National Health System "and the development of registration tools.
"This Plan will allow increasing availability, accessibility, quality and use of vital health information for effective management, an adequate service delivery, decision-making and allocation efficient resources to the health sector", added Mitoha Ondo'o.
The SNIS also will guarantee epidemiological surveillance and will serve to alert in case of pandemics (such as that experienced with COVID-19) or other worrisome aspects in the overall health of the population.
Present at the event were the ambassadors of the United States and Spain, the representatives of the WHO, UNICEF, UNDP and INEGE and various general directors of MINSABS, among other authorities.