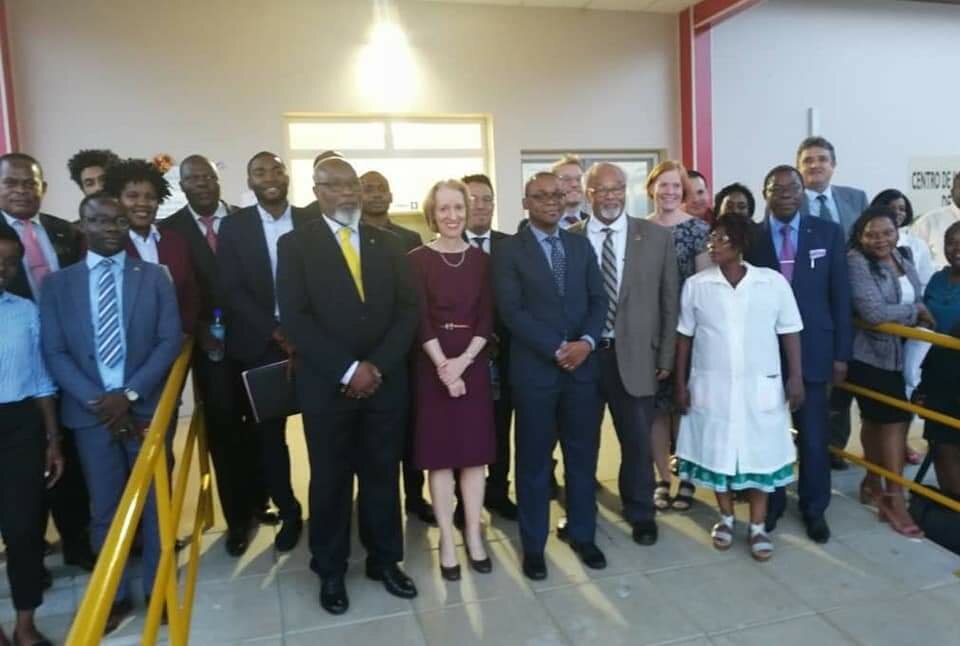 12 Nov

MINSABS advisor to PNDS, Dr. Eric Goosby, has been selected by President-elect Joe Biden to serve on the COVID-19 Transition Advisory Board
Dr. Eric Goosby, from the University of San Francisco (United States) will serve on the COVID-19 Transition Advisory Board that will guide President-elect Joe Biden's strategy in the fight against the pandemic. Goosby headed the high delegation of said University that visited our country a year ago and that advises the Ministry of Health and Social Welfare (MINSABS) in the validation of the National Health Development Plan of Equatorial Guinea (PNDS).
The support of Dr. Eric Goosby and his team has been of utmost importance in the development of the PNDS, a tool that will allow better management of health policy and will help to better channel efforts for an increasingly optimal and efficient health for the Equatoguinean population. MINSABS signed an agreement with the University of San Francisco, Dr. Eric Goosby, and Professors Elizabeth Botrick and Michael Reid, for research collaboration and technical advice for the development and implementation of the PNDS. Specifically, supporting the establishment of basic health service indicators, addressing communicable and non-communicable diseases, and strengthening leadership and good health governance, among many other aspects.
Dr. Goosby is Professor of Clinical Medicine and Director of the Global Health Delivery and Diplomacy at the Institute for Global Health Sciences at the University of San Francisco. He was appointed by former President Barack Obama as the Global AIDS Coordinator in the United States. Goosby is a United Nations Envoy for Tuberculosis and has extensive experience in infectious diseases and in running large Public Health response programs.