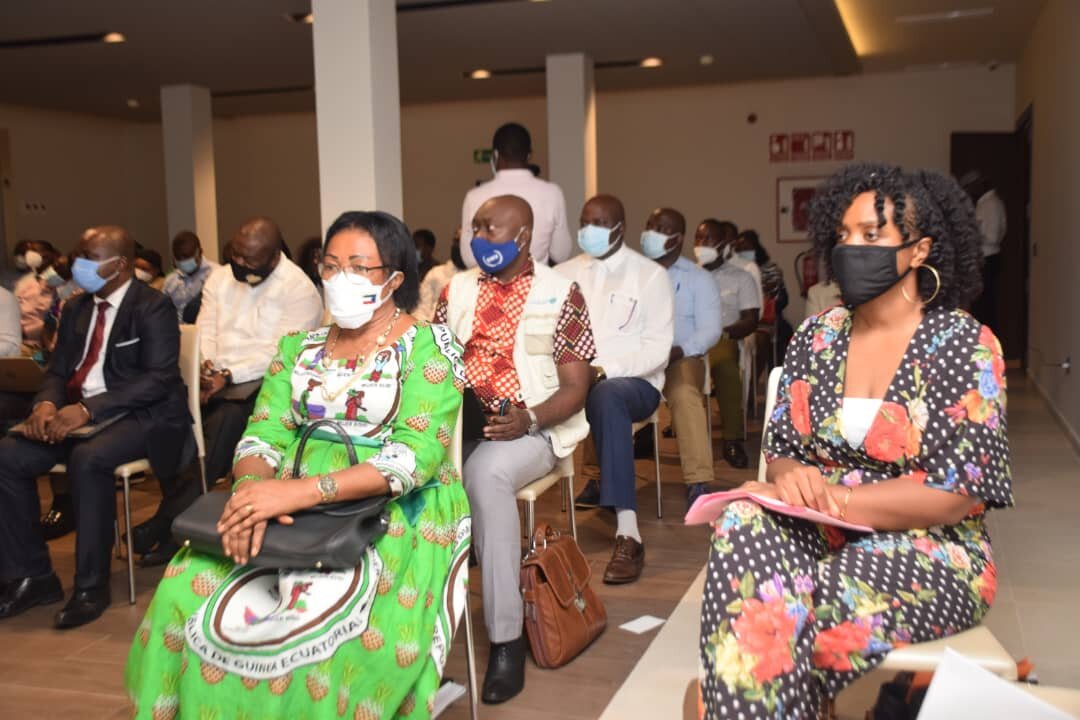 14 Oct

Opening ceremony of the Technical Budgeting Meeting of the National Health Development Plan in Bata
"We are facing a historic event: we have the first National Health Development Plan (PNDS) of Equatorial Guinea and we are ready for its implementation"
These were the words of the Vice Minister of Health and Social Welfare, Mitoha Ondo'o Ayekaba, at the opening ceremony of the PNDS Technical Budgeting Meeting and the preparation of the Strategic Plan of the Health District to be held in Bata from October 14 to 19 2020.
During 5 days, interventions in the National Health System will be discussed, as well as ways to improve the provision of health services in health establishments. The Ministry of Health and Social Security (MINSABS) has 6 district health plans in place in Baney, Kogo, Acurenam, Aconibe, Nsok-Nzomo and Annobón that will serve as a model for the implementation of the PNDS at the operational level.
Work is being done on the methodology, the data collection tools, the detailed budget and a coordination team for the health district dispensation registry, as well as the finalization and validation of the execution schedule.
The PNDS
"The PNDS is a tool that will allow us to better manage our health policy and will help to better channel efforts for an increasingly optimal and efficient health care for the Equatorial Guinean population," explained Vice Minister Mitoha Ondo'o Ayekaba. It is one of the great challenges of the National Health System to strengthen health strategies, improve health indicators and guarantee sustainable health development in accordance with the recommendations of the United Nations at the last summit on sustainable development.
The National Health Development Plan, which guides the programmatic framework of the National Health System, contemplates four priority programs that are equitable access of the population to quality health services, Health Security, emergencies and catastrophes, Health Promotion and Strengthening the Leadership and Governance of the Health System.